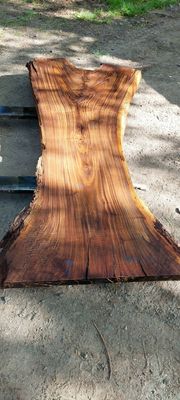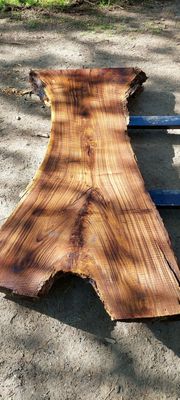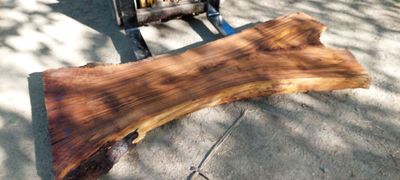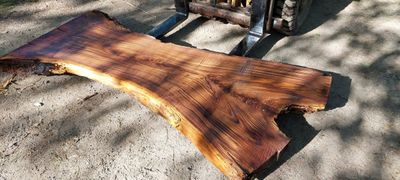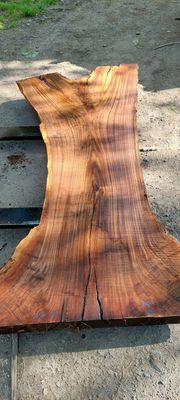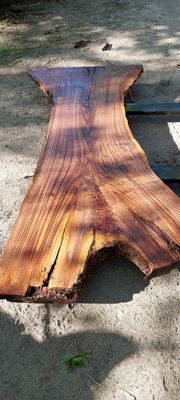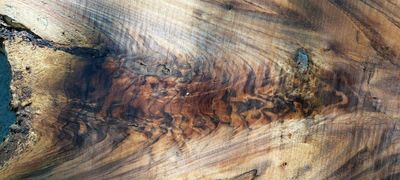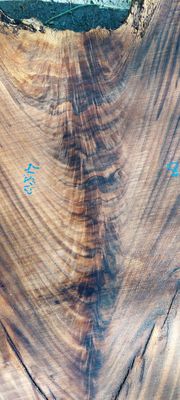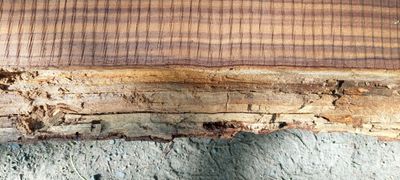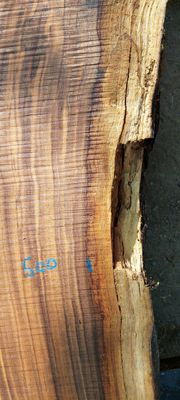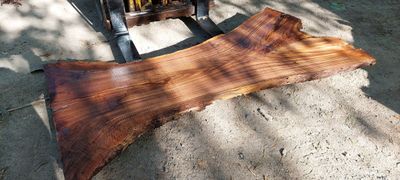 Black Walnut - Slab - 1603-3-1-SLAPTH
Black Walnut
$1,273.75
Sold
Medium size Black Walnut slab with good crotch figure. Pith centre present. This log has been allowed to decay. The sapwood outer has almost fully disintegrated over the past ten years. The heartwood is sound and a rich dark brown. This sapwood can be removed to reveal heartwood natural edges. We have several such logs ready for milling. Suitable for river table. Now AD, presently loaded in Kiln, for conditioning and resawing, updated price includes Kilning and RS resawing flat .
Packet / Piece No: 1603 / 3 / 1
Species Code: JUNIG
Species name: Juglans nigra
Name: Black Walnut
Green /Air Dry / Kiln: KD
Rough Sawn / Dressed: M
Type: Slab
Exotic / Indigenous: Exotic
Origin: North America, grown in Aotearoa - NZ
Durability: Durable
Hardwood / Softwood: Hardwood
Suitable for Outdoor Use: Exposed
Hardness: Moderate to Hard
Strength: Moderate to Strong
Colour: Rich Dark Brown to Black

Milled Thickness (mm): 80
Milled Width (mm): 800
Milled Length (m): 2.1

Grade Thickness (mm): 80
Grade Width (mm): 520
Grade Length (mm): 2

Grade: SLAPTH
Density (Kg/m3): 768
Vol (m3): 0.0832
Weight (Kg): 63.9

The freight charge is an estimate for main center freight deport delivery. The freight charge is treated as a deposit. We will provide an updated estimate after purchase, prior to dispatch. We will then give either a refund or request an additional charge in line with the provided estimate. We can only list either a South Island or North Island estimate in the shop freight options. e.g. Hamilton to Blenheim or Hamilton to Dunedin, we list the Dunedin cost estimate.
OR
You can request 'Pickup' in shop at purchase to collect at our yard, or we can then arrange a specific estimate for delivery to freight deport or to your door.
SKU: 1603-3-1